Touch the soil, speak to the growers & winemakers and gain true insight into our compact, yet diverse wine region. Hosted by knowledgeable, local guides that walk-their-talk as you taste.
---
Your Hosts:
Your Martinborough Wine Merchants' guide team, have a wide breadth of experience and most have lived in the region for decades and range from expert wine enthusiasts to winemakers/vintners.
Not only are our guides knowledgable, being locals they also have close relationships with all of the wine producers you visit. Our team of guides believe that the best way to truly experience the Martinborough wine region is on foot.
We strive to give you a fun, enjoyable and informative day out. Whether you're visiting for the first time or are a seasonal visitor, we can introduce you to something new.  Our goal is to ensure that you leave our tours feeling inspired, having learnt great insider knowledge and the history of what makes this superb little wine village tick!

Matt
Matt is South Wairarapa born and bred and grew up on his family's farm. He discovered his love of wine in the early 2000s whilst living in Australia. He then started studying and collecting wine as a hobby whilst working in the hospitality industry. He is fascinated by the art of making wine and has immersed himself in all things wine since.
Matt is an avid learner and enjoys meeting and working with viticulturists and wine makers around the world. One of his most memorable experiences was chasing wine around Europe – enjoying and learning about wine across 14 countries in 2019. He also has extensive experience working with winemakers in Spain, Hungary, Switzerland and here in the Wairarapa.
Matt is passionate about growing grapes, making, selling, talking wine and of course enjoying a drop or two himself!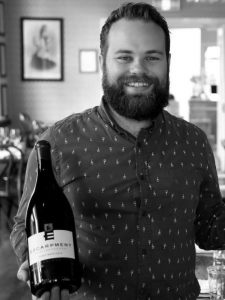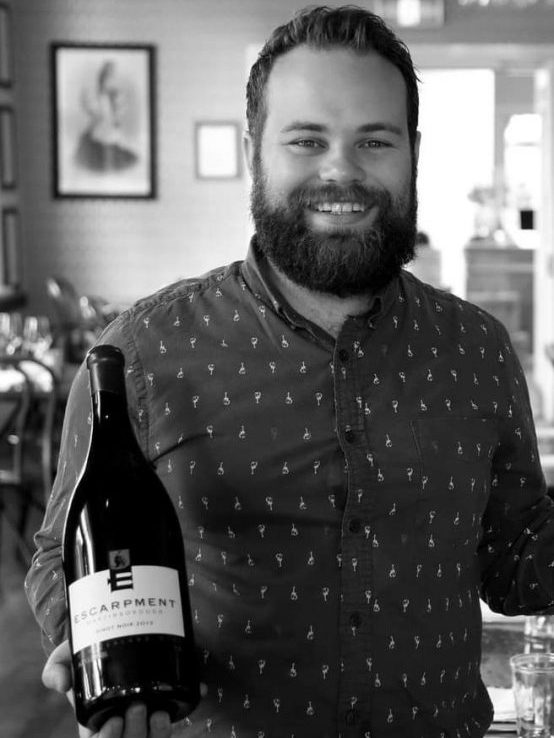 Daniel
Daniel, originally from the Wairarapa, has been working with wine both in retail and hospitality for over 10 years. He has worked at top restaurants in NZ, Australia and Sweden.
In 2013 he sat his WSET lv. 3 Advanced Wine Accreditation, and in 2019 he was a finalist for the prestigious New Zealand Sommelier of the Year Award.
Daniel is Martinborough based, he has even been trying his hand at winemaking on a small scale – when he can get his hands on sufficient grapes!
"Everyone was so complimentary about you Nicola – and the walk in general. I've raved about it to others and I will continue to do so. Thank you so much for making the day so successful – and for giving the international guests in particular, such a lovely time".
---
Martinborough Wine Walks is the brain child of Tanya Cowen, owner of Martinborough Wine Merchants.
Martinborough Wine Merchants is the wine shop in central Martinborough with the largest range of Wairarapa wines on the planet and exclusively stocking Wairarapa wines. Tanya is also committed to bringing local and artisan produce from around New Zealand available for purchase. Order wine on the day directly from the vineyards you will visit, or put a case together (along with other treats) back at Martinborough Wine Merchants.
---
"You'll be informed, entertained and enlightened, as your exclusive tour visits iconic producers seldom open to the public."