The Tour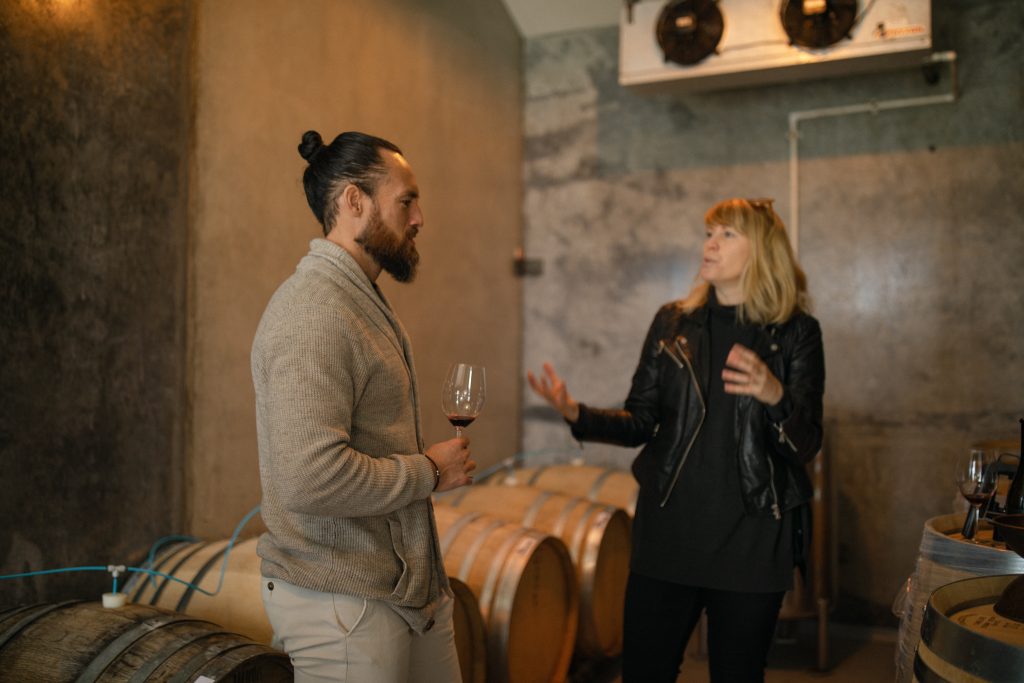 A walking tour for the inquisitive wine lovers amongst us. We offer a personal guided tour of a selection of Martinborough's best wineries and vineyards. You will get a more immersive and thorough tasting experience as you are hosted by a knowledgeable local guide (often a local winemaker with a passion for sharing what they know). Some of these wines have previously won some of the highest accolades in New Zealand and overseas. This is your chance to see, smell, and taste wines at the beginning of their journey. Depending on the time of year and winemaker availability, we offer insights from a range of producers– a well-known hero, a rising star, an out-of-the-box rogue, and the occasional wise sage. We aim for a broad mix of flavours, characters, and styles.
Ask as many questions as possible of the winemaker – they are more than happy to answer.
During this exclusive tour, you will see how they grow the grapes, what painstaking steps are undertaken to ensure they maximize quality and the unrelenting passion and enthusiasm they have for the resulting wine.
The tour is between 4-5 hours in length, and we have a minimum of 4 persons per tour.
This unique tour also includes a relaxed Winery Lunch and is only $280 per person –Book here.